Web Design
When it comes to Web Design & E-commerce we innovatively strive to deliver something iconic for our clients. We create bespoke packages that will successfully help you to increase your online presence, and discover new audiences for your business.
Photography
We provide top quality advertising, corporate and editorial photography for all industries. Whether its Food, Fashion, Properties, or Stock Photos anything that can be photographed will be photographed to the highest standard using our in house team.
SEO Writing
We provide relevant and original content on a consistent basis in order to develop blogs and generate traffic to your website. Each blog post, article or press release will consist of both interesting and relevant information, whilst of course targeting your SEO keywords that will help boost your popularity amongst search engines.
Marketing & SEO
We offer a full range of online marketing services for our clients including PPC Advertising, SEO, E-mail Marketing & Interactive Content. Our SEO strategies are designed to help companies to target their chosen keywords and reach the top positions within search engine rankings.
Branding
Our main objective is to create and develop brands that add value to our clients businesses, by designing engaging solutions that communicate their core messages directly & effectively to their target audiences, and initiates the selling process and promotes buying behavior.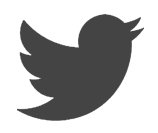 Social Media
We use various social media sites to gain traffic and attention to our clients websites, products, services and brands. Social media marketing leads to increased sales, increased leads, increased brand awareness and improved communication with clients and customers..